Keukenhof 2017 - Dutch Design
In 2017 Keukenhof is open from 23 March untill 21 May 2017.
Bulbs4you at Keukenhof 2017, check out garden #2!
Stay tuned on facebook –
Soon… an opportunity for a giveaway from bulbs4you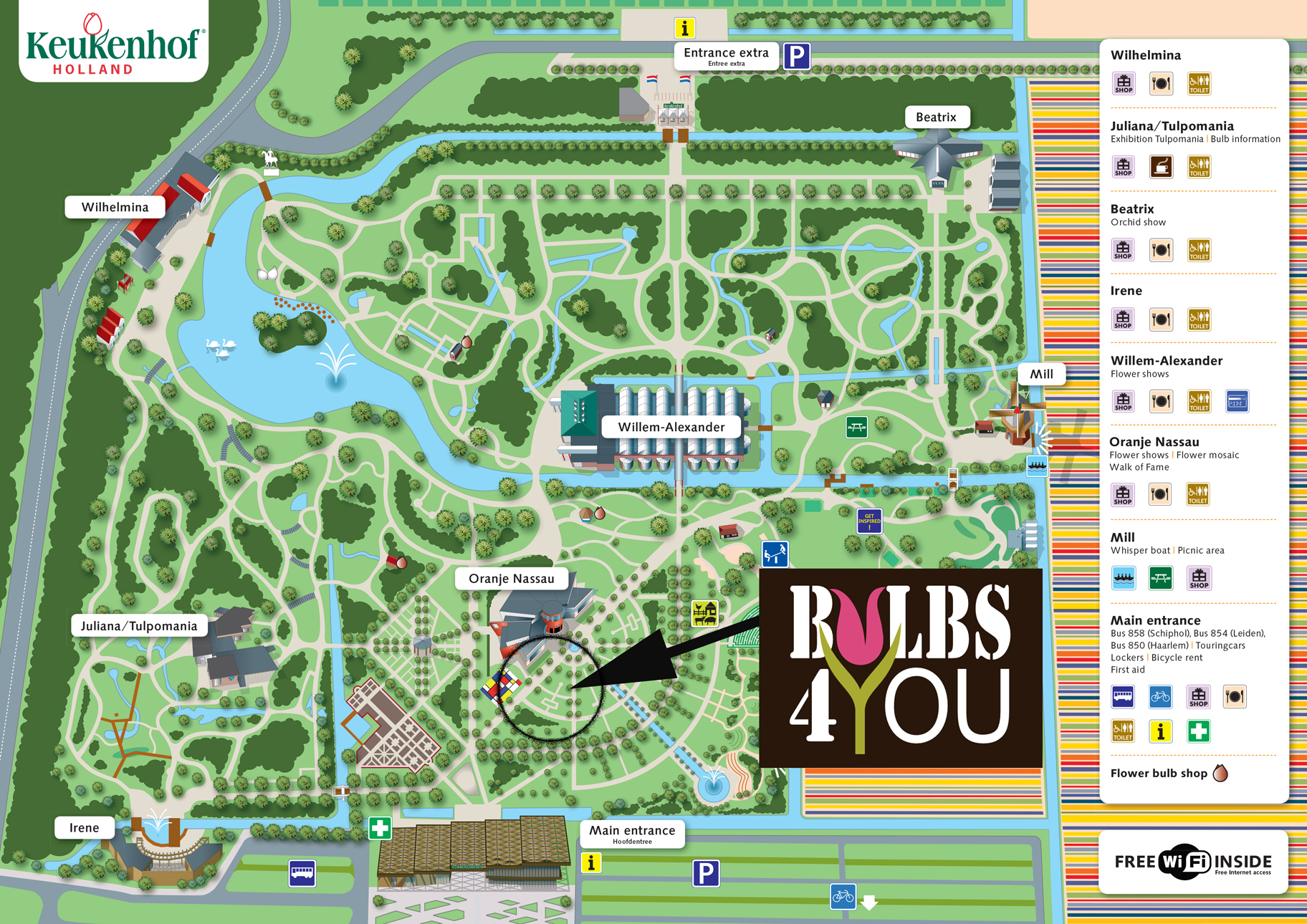 There are more than 7 million bulbs in bloom this spring, with a total of 800 varieties of tulips. A unique and unforgettable experience!

Besides the spacious 32 hectares of flowers you can enjoy the spectacular flower shows, surprising inspirational gardens, unique artwork and wonderful events.

Keukenhof is also one big party for children.
 
Theme 2017: Dutch Design
The Keukenhof theme for 2017 is "Dutch Design". Dutch Design is characterized by Dutch sobriety combined with innovative solutions.
Famous artists and designers such as Mondriaan and Rietveld, have laid the foundations for Dutch design.
For tickets and more information: https://keukenhof.nl/en/