Trend: Potted flower bulbs

Beautiful in all gardens. Ideal to place on a balcony or terrace. Pots are available in all shapes, sizes and colors. Think about plastic, terracotta, ceramics or on wheels. Match the pots and flowerbulbs in your style and get started.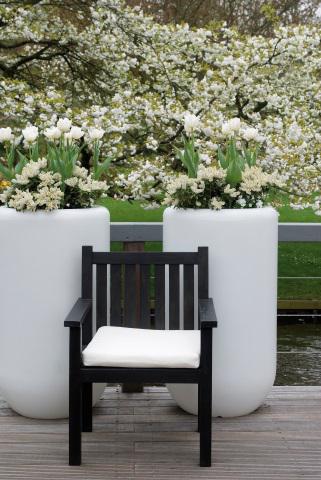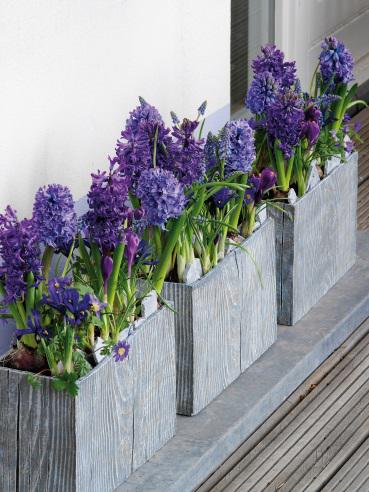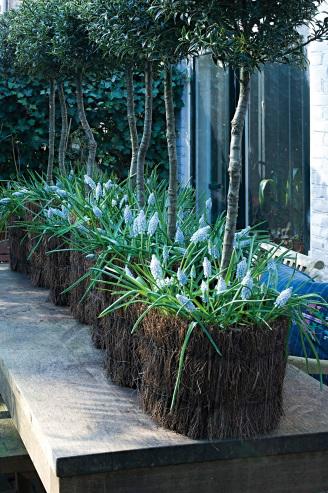 Tips for flowerbulbs in pots; 'Lasagna Planting' - multiple layered

Enjoy the whole season of your flowerbulbs with 'lasagna planting'. Create different layers of flowerbulbs in 1 pot. Think about combining different springbulbs in 1 pot and in another pot summerbulbs. Below is a nice example of this style of planting.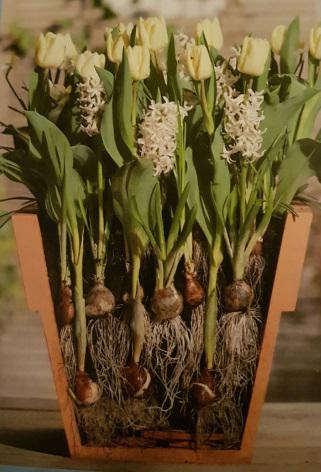 You need:
- pot, bin, basket etc.
- Potting soil
- flowerbulbs
- hydro grain

What should you do:
Step 1: Make sure there are enough holes in the pot for drainage. Put a layer of hydro grains in the pot. Then put the soil in the pot, about 10 cm on the hydro grains.

Step 2 Place the bulbs in the pot. Plant the latest blossoming flowerbulb first. For example, start at the bottom with tulips. (When planting a tulip you place the point up). They can and may be placed cozy to each other.

Step 3: Put a layer of soil on top, about 5 cm, and you are able to start with the next layer. Muscari for example and place a layer of soil on top again.
Step 4: It is time for the last layer. We are finishing with crocusses. Gently press on top and give them some water. You are now set to see the flowerbulbs blooming in spring! Of course do not forget to give the flowerbulbs some water occasionally. Around February the first flowers will start to be visible.
 
Tips:
# Choose bulbs with different blossoming periods.

# The pot should have a height of at least 3 times the size of the flowerbulb.

# In the steps we gave an example of 3 layers. You can also make a pot with 4 layers. For example, from bottom to top: tulips, hyacints, muscari, crocus 

# Also some color in the winter? Choose a more bright colored pot. 

Release your inner artist! Make your own creation for in your garden or balcony!